---
---
Email Marketing Campaigns That Work
Email marketing is one of the fastest growing marketing segments. Email marketing, when done correctly, returns more dollars on your investment than any other marketing channel. Email marketing results are simple to measure using standard performance metrics and tools. A successful email marketing campaign takes time, efforts and lot of fine tuning to get to the optimal results and as a digital marketing agency, we can simplify campaign planning and execution and improve your overall ROI.
Should Your Business Use Email Marketing?
According to recent data published by Campaign Monitor, email marketing provides an ROI of $38 for every $1 spent. This is incredible ROI specially for small businesses that may not have large marketing budgets for direct marketing campaigns such as TV, radio and print. If you're still not sure whether your business should use email marketing, consider following questions:
Do you spend a lot of time and money on marketing?
Do you capture email addresses of your customers/prospects?
Do you meet your marketing goals on a regular basis and generate enough revenue and ROI?
Do you have a content marketing strategy?
Do you have repeat business and want to build great customer relationship?
If you answered "yes" to one of these questions, your business should consider email marketing.
How a Digital Agency Can Help
Planning and executing an effective email marketing campaign requires careful planning and often professional help from an outside digital marketing agency. At Amplimark, we help businesses take the guesswork out of email marketing. Our experienced email marketers work within your budget to create a plan that will improve customer retention, customer engagement and ROI. We work with industry leading providers (ConstantContact, MailChimp, Campaign Monitor and Aweber) to streamline your email marketing efforts. In addition, in-house creative expertise allows us to create customized email templates to match your business branding.
If you're thinking about email marketing, we can provide support for the following:
CAMPAIGN MANAGEMENT
Our email marketing team take care of everything from campaign management, content strategy and scheduling. We operate as an extension to your in-house staff so there are no gaps in communication and no surprises.
In addition, we provide insight and ongoing support for improving campaign engagement and A/B testing throughout the campaign execution.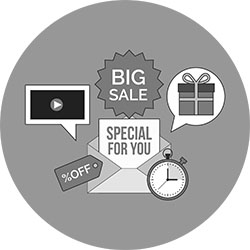 ---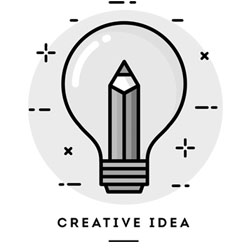 CREATIVE AND DESIGN
With in-house expertise is creative and design, we develop highly optimized and usable email marketing templates incorporating your branding elements. This ensures that your email message enhances the subscriber's user experience and make brand messages more clear and actionable. Our team of designers, developers, and copywriters work with your staff to make sure email marketing campaign is in sync with your business goals. We constantly do A/B testing to improve and optimize your click-through-rates.
---
RESEARCH & STRATEGY
As a business, you must try to gather as much relevant information about your audience as you can. Our team can process campaign data and produce meaningful, measurable results by combining email campaign data with your CRM or operational data.
We also monitor industry trends and best-practices on your behalf. We also make sure your email marketing campaign is integrated with your overall marketing strategy.
---
Need help with email marketing? Contact us online or give us a call at (515) 225-6438 to schedule a free, no obligation initial consultation!
---
---
---